ASPIRE Curriculum Training
From Monday July 29th to Wednesday August 14th 2014 in the Absolute Hotel, Limerick city, Ireland, Limerick Institute of Technology (LIT) Library Service proudly hosted the visit of academics and practitioners from universities and institutions in Armenia and Georgia who participated in ASPIRE Curriculum Training as part of the European Union funded Tempus project ASPIRE (Access to Society for People with Individual Requirements). ASPIRE aims to develop access to inclusive education in Armenia and Georgia. The project is led by Ilia State University, Tbilisi Georgia. The ASPIRE Curriculum Training was designed and delivered by EU partners Edge Hill University (UK), The Pyramid Group (Germany), Technical University Of Kosice (Slovakia) and Limerick Institute of Technology in consultation with Armenian and Georgian partners. CLICK HERE to view the full ASPIRE Curriculum Training Programme.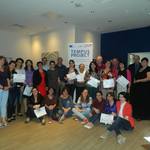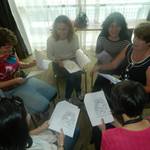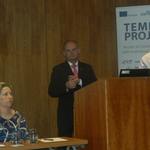 A particular highlight of the training was the Access Liaison Officer Trainee Program which was held on Wednesday 31 st of July 2014. This training module is a highly important part of the ASPIRE project and will ensure that each Armenian and Georgian partner organisation will have a specialised person in social integration and anti-discrimination measures and on advising and assisting students or potential students with special needs in accessing education. Members of Limerick Institute of Technology Access Service together with an expert in the Assistive Technology field from the University of Limerick delivered the training which was highly practical featuring workshops, lectures, simulations, assistive technology demonstrations, case studies as well as visits to Enable Ireland's Children's/Early Intervention Services and Enable Ireland's Mid West Family Support and Respite. Enable Ireland is an Irish state-funded organisation whose mission is to work in partnership with and provide services to children and adults with disabilities and their families in Ireland . For more information about Enable Ireland please visit http://www.enableireland.ie/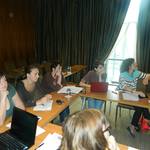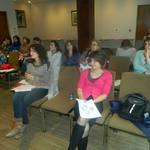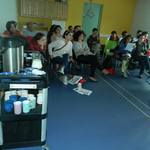 A mix of training approaches was utilized to deliver the training. Throughout the duration of the training Armenian and Georgian representatives participated in lectures, workshops, demonstrations and visits with training implemented by the EU partners.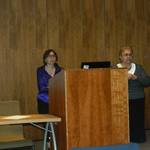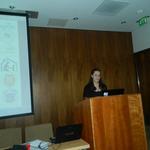 The final day of the training was Wednesday the 14 th August 2014 and this was perhaps the most important day also. On this day Armenian and Georgian partners presented their ASPIRE modules 1-8 which they had created themselves having being enrolled in the ASPIRE Curriculum Training programme for over two and a half weeks. Various representatives from Armenian and Georgian partners presented their modules 1-8 with great success to EU partner representatives who observed the presentation of the modules.